Our Upcoming Events
Published on Friday, 11 May 2018 10:40
ANGA, Cologne, Germany.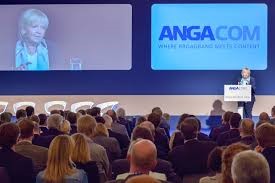 Our CEO Paul Martin will be attending  the ANGA event on the 12th June in Cologne, Germany. Paul is looking forward to attending and discussing Ocean Blue Software's exciting new venture of integrating the DTVKit software with Android through using the TV input framework (TIF).
ANGA has been running since 2000. 2017 was a record breaking year , which saw 19,000 participants attending, 460 exhibitors from 37 countries. It is set to break records again this year with 10% increase of the number of people doing exhibitions, a total of 500 exhibitions.  In addition ANGA has huge brands attending each year such as Astra,  Nokia and T Mobile these are just among some of the brands that have attended. Furthermore, key topics which will be covered this year is TV everywhere/OTT, IPTV and internet of things are among the many topics which will be discussed. To find out more about ANGA, check out:
http://www.angacom.de/en.html
If you fancy having a chat with us, or to book a meeting, please get in touch at info@oceanbluesoftware.co.uk to arrange this.
Finally to find out more about Ocean Blue Software integrating DTVKit with Android and other exciting news about what we have been up take a look at this link: https://oceanbluesoftware.com/news/