Ocean Blue Software Office Move and Christmas Party 2018
Published on Monday, 17 December 2018 13:48
It has been a very busy December for Ocean Blue Software. The last few weeks have involved a lot of planning, sorting and packing in preparation for moving to a new office. We relocated to our new office last Monday, and have settled in nicely to our new workspace just in time for Christmas. Do not fear we have not moved far; we are staying in the [HERE] building in Bristol. We have just moved to the floor below (this is good news for our visitors, as it means fewer steps to walk up!).
The old office (being renovated)

The old office (being renovated)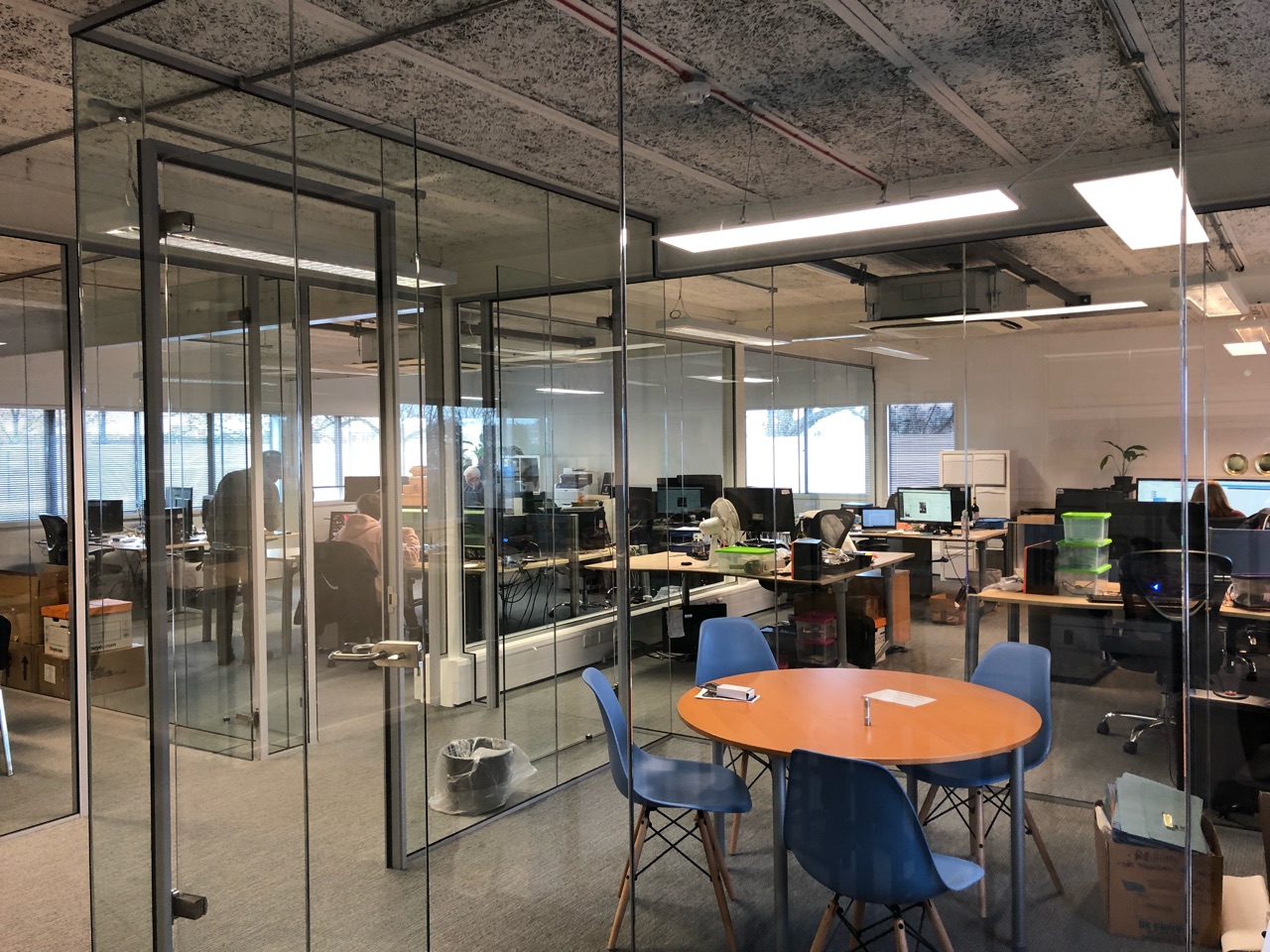 Last week was not only busy due to our move, but it was also the Christmas party! The day consisted of lots of festivities. We all wore Christmas hats, played pin the tail on Rudolph and exchanged our secret Santa gifts, whilst listening to Christmas songs all day.
The fun did not stop there… After we had completed all the office festivities, we all left the office and set off to Temple Quay where we caught a boat and had a tour around some of Bristol's most iconic sights, then we got dropped off at Bristol Harbourside.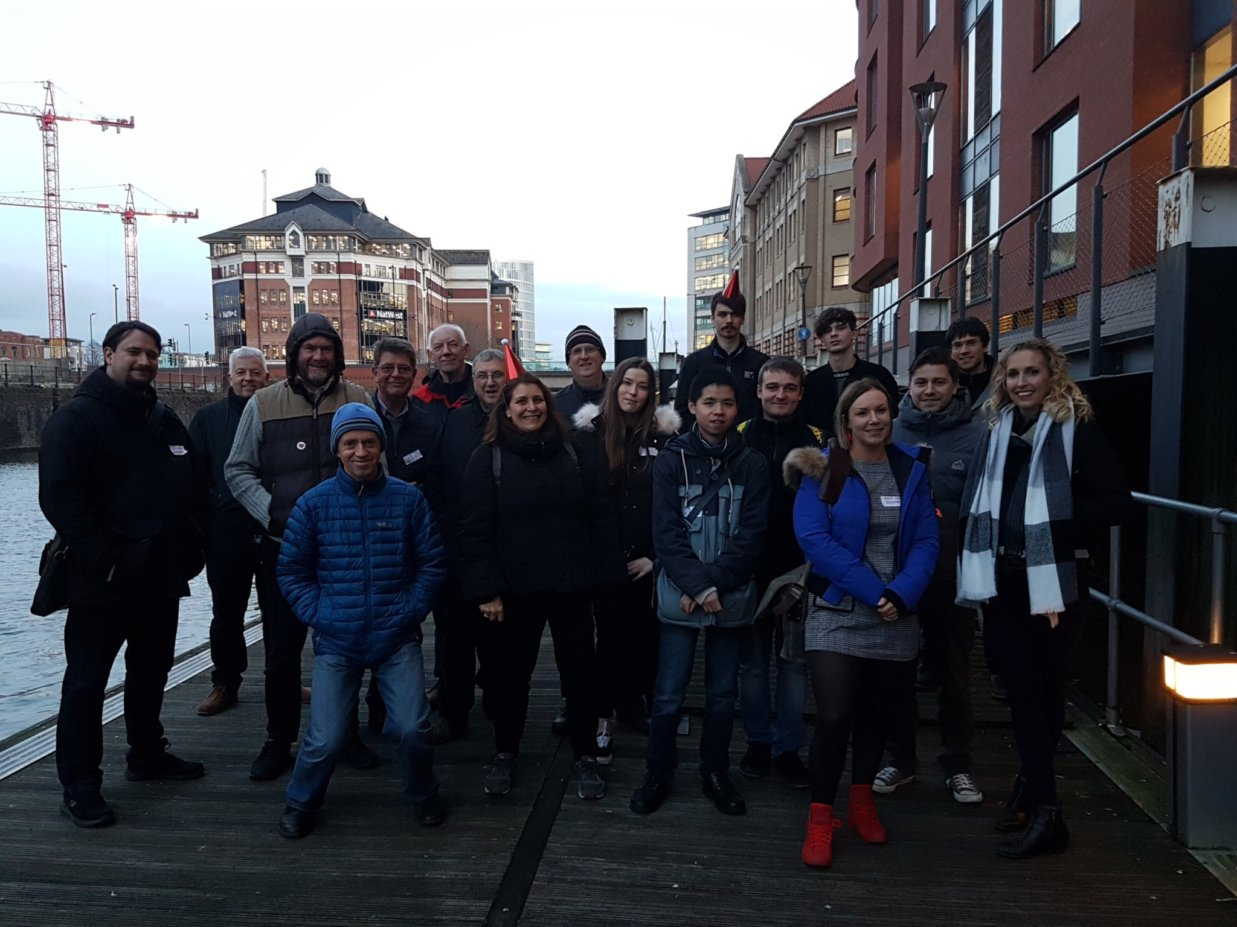 At the Harbourside we split into four teams, ready for a virtual treasure hunt around Bristol. This consisted of using GPS to find clues, popular sights and most importantly pub stops along the way! It was a great team building exercise, as well as getting to know the local area. The treasure hunt brought out the competitive side in our employees, but "The Red Nose Reindeer's" team won fair and square!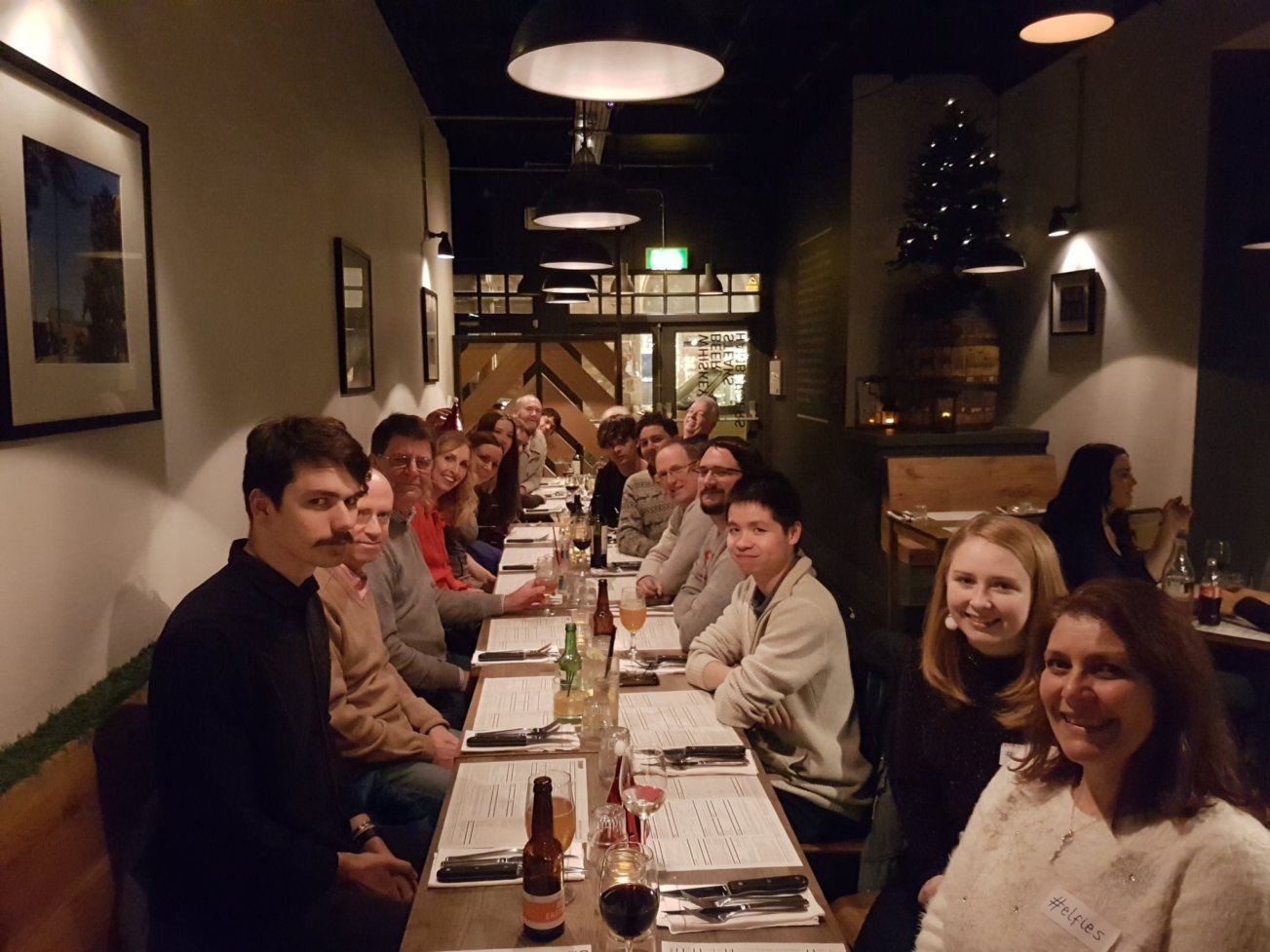 Luckily the final stop of the treasure hunt was the restaurant. The restaurant was called CHOMP, located on St Nicholas Street. By this point, we were all very hungry and looking forward to tucking into a delicious steak sharing platter, and of course, a few cocktails while everyone took the opportunity to catch up.
Ocean Blue Software would like to wish everyone a very Merry Christmas, and a Happy New Year!