Ocean Blue Software 2019 Roadmap
Published on Tuesday, 15 January 2019 08:48
2018 was an important year for OBS, we reached many milestones, and we are very proud of how far we have come. Last year saw the continuation of our Android TV journey; we successfully integrated DTVKit into Android TV and becoming the Android TV support members for DTVKit, alongside HARMAN. We also made many breakthroughs; we successfully implemented a reference stack for CI Plus 1.4 ECP, and we collaborated with SERAPHIC to demonstrate an HbbTV 2.0.1 solution for Android-powered TV's and STB's. We were delighted when our customer EKT Digital won the IBC Innovation Award for Content Everywhere with their Saorview Connect hybrid DTT/DTH/IP set-to-box, as we had a major role in the software development for the product. We are looking forward to 2019, and we have a lot of exciting projects we are working on…
We can't provide details of everything that we have planned but needless to say that we will be continuing our focus on AndroidTV with the integration of other DTVKit components such as CI+ and MHEG, and hopefully expanding our HbbTV relationship with SERAPHIC, as well as keeping up with the latest developments in Android P. Expect more news on these developments as the year progresses.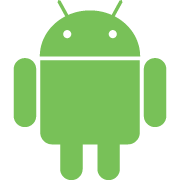 Although AndroidTV is the hot topic, last year we still did plenty of business with Linux/RTOS based customers, and this is also something we see continuing to grow over the coming 12 months. There is an increasing demand for low-cost zappers and PVRs in emerging markets, where DTVKit, thanks to its low resource footprint, is an ideal solution. So we have also been busy supporting customers bring DTVKit based RTOS products to market, and helping with the integration of other value-added features such as conditional access systems for PayTV. 2019 should see the most recent of these deployed in the market, with hopefully many more to follow.
In 2018 we implemented a reference solution for a CI Plus 1.4 ECP stack which makes use of enhanced security features of modern day TV/STB chipsets to offer support for the protection of UHD content. This year we hope to see the first products based on this reference stack come to market.
Staying with CI+, over the latter part of 2018 interest was growing in CI+ 2.0, which moves to a USB form factor CAM. Accordingly one of our ambitions for 2019 is to be in a position to offer our customers a CI+ 2.0 compatible solution.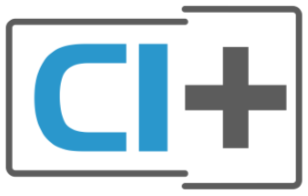 We are also looking to expand our horizons and plan to keep an eye on the development of new standards for the delivery of IP based TV services and VOD such as ATSC 3.0 and DVB-I. These standards are becoming increasingly important as more TV content is delivered via IP and it is important that we can support our customers in the development of products that make use of these technologies.
One last thing we were playing within 2018, together with other DTVKit members, was to try and get the DTVKit DVB stack and reference application running on a Raspberry PI, so that members had a generic platform that could be used for demonstrations and prototyping. That got put on the back burner due to other priorities but it is something that we hope can continue in 2019.
Lastly, we love getting the opportunity to get out of the office to come and to travel to beautiful cities to attend some of the best trade shows in the industry. We enjoy getting the chance to catch up with friends, customers and prospective customers. Every year it is great to see all the new trends and innovative products within our ever-changing and developing industry. This year we are hoping to attend SES Luxembourg, ANGA, IBC, SES South Africa and HbbTV Forum.
We are excited for 2019, and we are working hard to make this our best year yet! We will keep you updated on these projects as they are nearing completion, but if you have any questions about any of these projects, please email info@oceanbluesoftware.co.uk.