Ocean Blue Software IBC 2018 Overview
Published on Tuesday, 25 September 2018 14:14
Well, it was a long 4 days at IBC this year, which we are still recovering from, but as usual, it held plenty of interest and the occasional surprise or two.  This year was the first year that we shared a meeting room with DTVKit in the IABM Member Lounge. This worked well for us, as it enabled us to have somewhere off the show floor to host customer meetings in a calmer environment as well as giving us an opportunity to demonstrate examples of our work.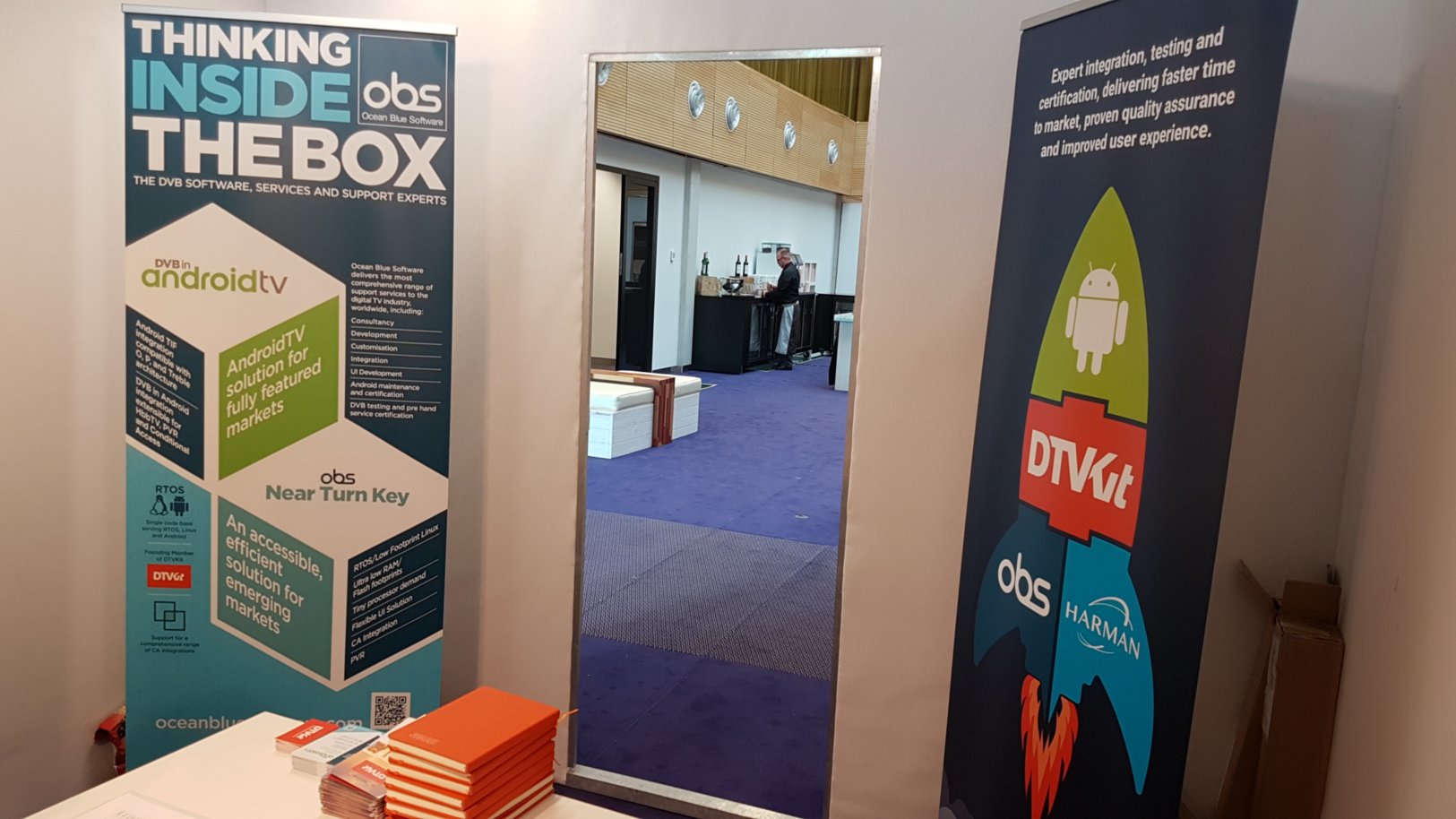 Our time was packed with customer discussions both at our meeting room and across the show floor. We also met with a wide range of partners including SERAPHIC with whom we worked on an HbbTV integration with Android, which was demonstrated at their booth in Hall 14. EKT were also showing their own Android TV demo which made use of DTVKit's Android integration donated by OBS.
The Android TV Summit was a highlight of the show, with roughly double the attendance of last year; a clear indication of the rise in importance of Android TV.  The buzz in the industry around Android TV was also reflected by the sheer number of companies offering Android TV-related products and services. From complete Android TV set-top boxes, custom launchers, to our own HbbTV offering together with SERAPHIC, every Android-related need was catered for. The announcement of our co-operation with fellow DTVKit member HARMAN to offer OEMs Android TV support from integration to certification was very timely.
Another area where Google was making waves in the industry, albeit small ones to start with, was the mention of the forthcoming Widevine ™ CAS. Widevine DRM has been around for some time now, but the addition of a free CAS only goes to show how seriously Google is taking the PayTV operator market. How successful they will remain to be seen, but their commitment to this segment is clear.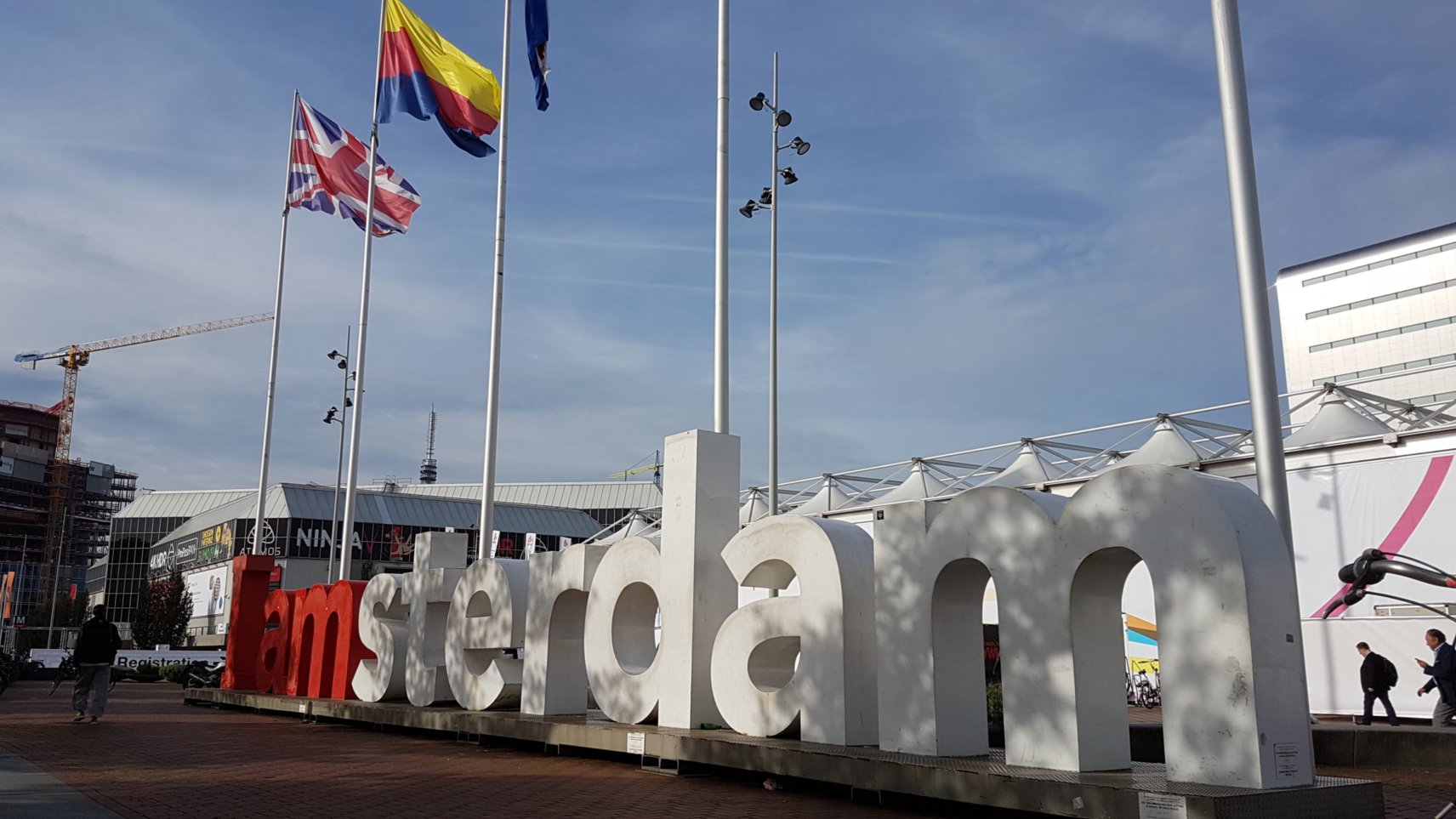 Although Android was probably the biggest theme of the show, we were still having plenty of discussion with customers around RTOS platforms, particularly for emerging markets. Operators are looking to offer an enhanced zapper experience, with basic connected services, but need to deliver them in a cost-effective way, and this is where RTOS platforms still have the edge.  So, this segment doesn't appear to be one that is going to disappear anytime soon, which given our expertise in this area, is good news for us.
The IBC awards was a great event for us. Before the show, we learned that the Saorview project, which we worked on with EKT to deliver a new hybrid DVB-T/S and IP STB based on technology from Freesat, was nominated for an innovation award. It was up against some stiff competition but on the night Saorview won out which lead to some very happy people from RTE, EKT, Freesat, and ourselves enjoying the free hospitality. It was very nearly the highlight of the evening, but I think that went to Ernie collecting the International Honour for Excellence award on behalf of Sesame Street. Our inner child couldn't help but be impressed by that one.
Other than that, our friends at EKT surpassed themselves again with their party, which is rapidly becoming part of IBC folklore. Previous years' have always been an event, but I think the carnival float taking guests through the streets of Amsterdam to a fancy dress pool party with music, including your favourite party tunes, played on an alpine horn, will take some beating… Anyway, I can't wait to see what they do next year to top it.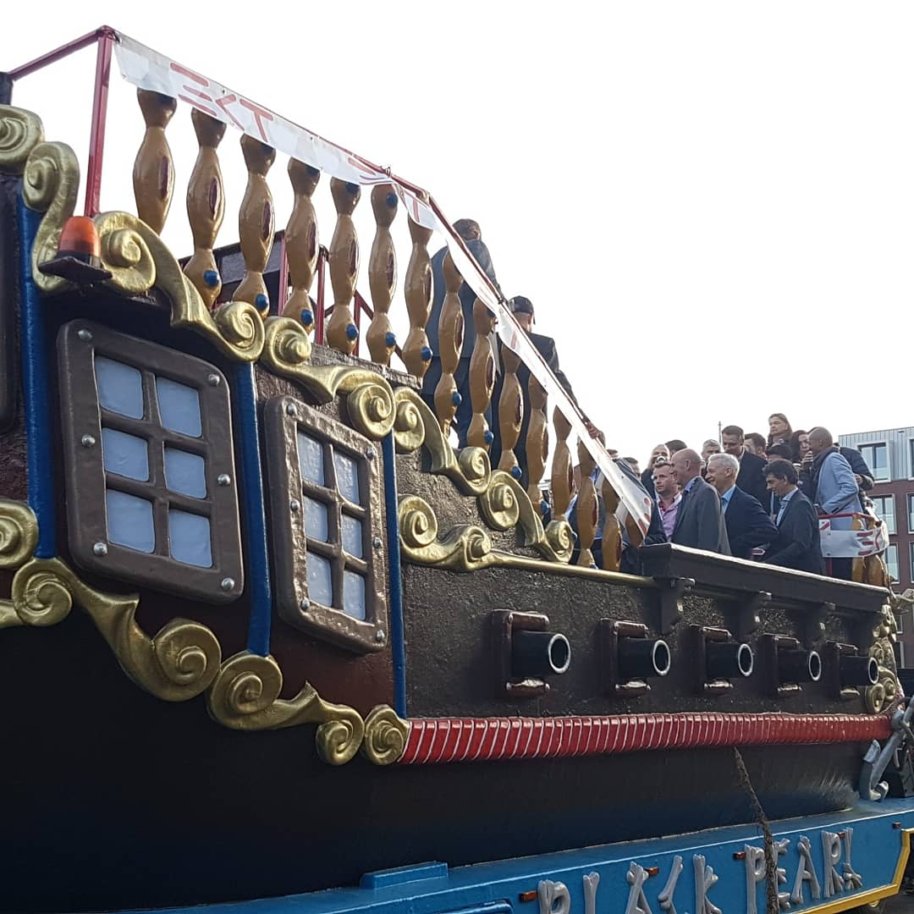 So all, in all another great IBC. I think the takeaway messages for us were that Android TV is now starting to gain real momentum in the Operator space, and OBS is well placed to support this, together with HARMAN. And that RTOS is far from dead. It might not be as exciting as Android, but cost-effective RTOS platforms enable services to be delivered to emerging markets which just can't support the inherent costs of a high-end Android TV or even Linux platforms. Again, OBS are here and ready to help.